End the Holidays Looking and Feeling Your Best!
Hello San Francisco Community!
Here's Your 21-Day Challenge to navigate the Holiday season looking and feeling better than ever before by eliminating stress, increasing your energy, and blasting fat while building muscle!
Take a look at the pictures above...
Those are some of the AMAZING men and women who joined our transformation challenges this year. While they lost inches and shed pounds of unwanted fat, they gained energy and self-confidence.... and they ended their challenge feeling great about themselves! (Each person is holding the tape showing how many inches they lost during the challenge! So inspiring!)
They made a decision that they were ready for a change and committed to it.
It wasn't "magic" that they crushed their goals... it was simply because they followed a step-by-step plan, had accountability, and were a part of an amazing community who supported them.
Now...It's YOUR TURN.
If you've read this far... it's because you're someone who doesn't want to settle for AVERAGE.
While the "average" person is gaining weight over the holidays... that won't be YOU this year.
You deserve to look forward to your holiday parties... not dread them!
I'm going to show you EXACTLY how to boost your metabolism to burn body fat, increase energy, and cut out stress...WITHOUT giving up any of the foods you LOVE over the Holiday Season!
Challenge Dates: Nov 26th - Dec 16th
Your 21-Day Holiday Survival Challenge Includes:
Unlimited Workouts: We offer various workout sessions every day so you can easily fit the workouts into your busy schedule.
Complete 21-Day Meal Plan: We know the holidays are the toughest time of the year. We'll teach you exactly how to eat so you CAN enjoy foods you love this time of year!
Personalized Goal Setting: Not everyone is the same! That's why we'll help you set specific goals based on YOU... and then create a plan to help you get there.
Before & After Measurements: So you can see how far you've come in such a short time. We love to use these to celebrate your success with you!
Accountability: We'll be there for you every step of the way to make sure you stay on track and have everything you need to be successful.
Community Support: This is probably my favorite part! We have expert coaches and no attitudes here. Everyone is super supportive and fun!
Daily Motivation: Every day you'll be getting an email from us with motivation and encouragement to help keep you motivated and on the right path.
Unparalleled Support: To me, support is EVERYTHING. We're always accessible if you have questions or need anything, and we're here for you 110%.
Let's do this TOGETHER! Join us for our...
We're ONLY accepting 25 new clients before Sunday, November 25th!
Check Out Some Of Our Amazing CLIENT RESULTS...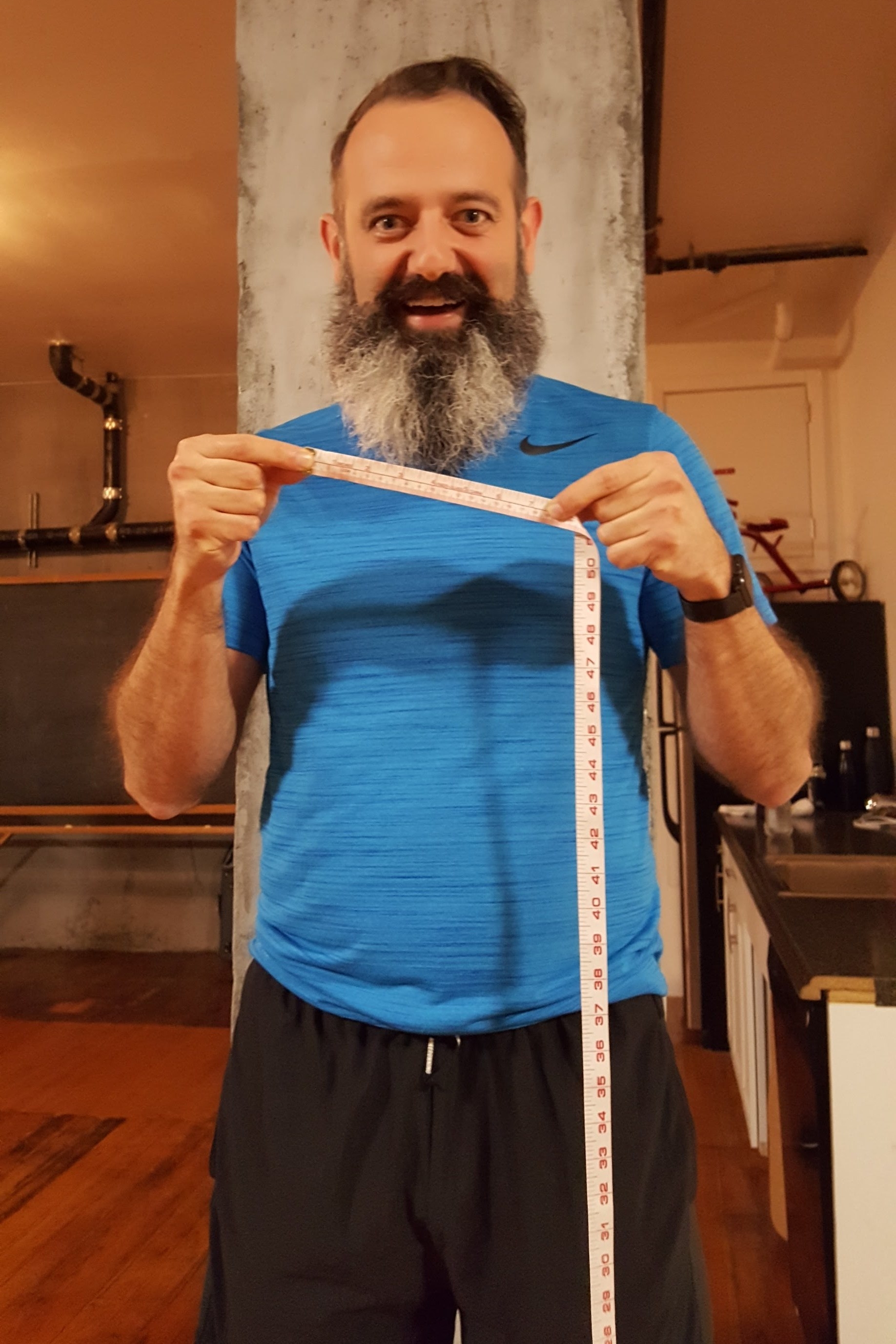 "My personal goal was to lose the gut with an added bonus of seeing abs…I'm happy to say the gut has significantly decreased and i'm on my way to a 4 pack. I've lost 13.6 pounds and may need to buy new pants cause I've dropped two sizes - a nice problem to have".

I'd highly recommend this program to anyone serious about changing their habits. You will see results and feel better in the end - even if you don't stay as strict afterwards. Two thumbs up, 10 out of 10, whatever rating system you wanna use - Marissa and team at 17th Street Athletic Club are aces in my book!"
"I lost 7 lbs and 8 inches, which I feel is a healthy loss. I quit drinking caffeine, which was one of my goals...I also completed 1 breathless workout a week, which was another goal...Physically, I feel healthy, stronger and more energetic. This has been life changing"
Our Holiday Survival Challenge Guarantee:
The BEST PART? I'm so confident that my program will get you RESULTS... that it comes with my
No-Nonsense 100% Money-Back Guarantee.
It's simple: If at any time over the 21-days you haven't felt completely satisfied with our program for any reason whatsoever, just let me know and I'll personally issue you refund - no questions asked.
Frequently Asked Questions...
Where are you located?
3265 17th Street #104. On 17th between Mission Street and Capp Street.
What do I need to bring?
Please bring a water bottle, sweat towel, and athletic attire, and a good attitude—ready to sweat! If you have any injuries, concerns or questions, please tell your coach upon arrival!
How can I reach you if I have a question?
All participants receive Marissa's personal email and phone number
What is your schedule?
Click here!
If I am out of shape can I still do the program?
YES! All our trainers are able to make sure their workout will set you up for success, no matter what level you are starting at.
Does it include a nutrition plan too?
YES - we have a dietitian approved, done for you 21-day plan focused on lean meats, plenty of veggies and fruits — good for women and men!
What if I'm too busy and don't have time to come?
For your success, it's important you set aside the time and energy needed to complete the 21 days, including time for grocery shopping and meal prep. If you're traveling, we will offer do-at-home workouts so you can stay on track—participation and consistency are the keys to success in this challenge.